The Community Church
"Out Reach"
Living as a Witness
There's a calling on your life.
Your calling has been designed by the Lord for you
Life is not to be "hit or miss or try and see if this works".
Your calling is God's plan for your life
The Word says
There is a calling on your life.
That calling it is attached to your
identity
self worth
fulfillment in life
your destiny
The Word says we are called to:
Called to witness in San Jose
Acts 1:8
But you will receive power when the Holy Spirit comes on you; and
you will be my witnesses
in Jerusalem, and in all Judea and Samaria, and to the ends of the earth."
Called to witness

1 Peter 3:15 always be prepared to give an answer to everyone who asks you to give the reason for the hope that you have.
Mark 16:15 He said to them, "Go into all the world and preach the good news to all creation.
Facts
Your witness:
A major ingredient in seeing God's plan for your life realized
The means through which the Lord will bless you
Your personal encounters with the Lord
Where identity and fulfillment is found
Defeat the power of hell and set others free
People will be brought to Christ
How the enemy hinders our witness
lack of understanding
feeling of inadequacy
distracted by life
temptation
timidity
past failures
lack of knowing who we are
Witness
see firsthand
testify
furnish evidence
to have personal knowledge of
represent
give proof
to explain
Witnessing has
2 parts
1)Lived (being a witness)
2)Shown
Spoken (witness)
(told/preached)
Spoken
Luke 8:39 "Return and tell how much God has done for you.
Acts 13:32 "We tell you the good news
Matt 24:14 And this gospel of the kingdom will be preached (told) in the whole world as a testimony Mark 13:10 And the gospel must first be
preached (told) to all nations
Acts 15:35 they and many others taught and preached (told) the word of the Lord.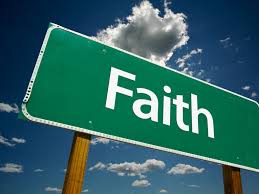 Witnessing
Lived (shown)
Matt 5:16
In the same way, let your light shine before men, that they may see your good deeds and praise your Father in heaven.
Matt 5:16
In the same way, live your life for all to see, so that everyone will praise your heavenly Father.
Ps 79:13
We will show Your praise to all generations.
Witness
I want to deal with the lived (shown) part first:
"being a witness"
So often the world says that Christians are a bunch of hypocrites
They "say one thing and do (live) another"
World says "don't tell me show me"
We are called to witness by
how we live
Matt 5:16
In the same way, live your life for all to see, so that everyone will praise your heavenly Father.
Is it possible?
Zech 4:6
'Not by might nor by power, but by my Spirit,' says the Lord Almighty.
Rev 12:11
They defeated the enemy by the blood of the Lamb
and by their witness;
Phil 1:6
being confident of this, that he who began a good work in you will carry it on to completion
Phil 4:13
I can do all things through Christ who strengthens me.
How to live as " a witness"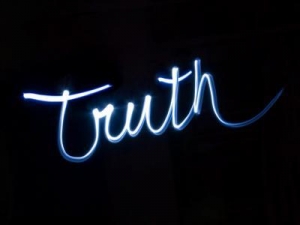 (practical principles of
How to make your life a witness)
How to live as a witness
Live Thinking and speaking life
No doubt allowed
Life in death in our words
James 1:26 If anyone considers himself a Christian and yet does not keep a tight rein on his tongue, he deceives himself
Rom 12:2 be transformed by the renewing of your mind. Then you will be able to test and approve what Gods will is-his good, pleasing and perfect will.
1 Cor 2:16 But we have the mind of Christ.
Prov. 23:7 As a man thinks in his heart, so is he.
Matt 19:26 With God all things are possible."
Live as if everyone's watching
Don't live as the world lives
Don't respond as the world does
Get first-get out
2 Cor 10: 3 For though we live in the world , we do not wage war as the world does.
Rom 8:14 those who are led by the Spirit of God are sons of God
2 Cor 5:7 We live by faith, not by sight.
Josh 1:9 Have I not commanded you? Be strong and courageous. Do not be terrified by what you see; do not be
discouraged, for the LORD your God will be with you wherever you go
Live in Faith as a "lifestyle"
Live faith in San Jose
Speak faith
2 Cor 9:8 And God is able to make all grace abound to you, so that in all things at all times, having all that you need, you will abound in every good work.
Heb 11:1,6 Now faith is being sure of what we hope for and certain of what we do not see .. And without faith it is impossible to please God, because anyone who comes to him must believe that he exists and that he rewards those who earnestly seek him.
Phil 4:19 And my God will meet all your needs according to his glorious riches in Christ Jesus. For out of the overflow of the heart the mouth speaks.
Live God's way, the only way
Rom 12:2 Do not conform any longer to the pattern of this world
Romans 12:1 – 2 So here's what I want you to do, God helping you: Take your everyday, ordinary life—your sleeping, eating, going-to-work, and walking-around life—and place it before God as an offering. Embracing what God does for you is the best thing you can do for him.
Live Seeing yourself as God sees you in San Jose
Destiny
Purpose
Ministry
Rom 8:16-17 The Spirit Himself bears witness with our spirit that we are children of God, and if children, then heirs–heirs of God and joint heirs with Christ,
John 15:13-15 Greater love has no one than this, than to lay down one's life for his friends. You are My friends if you do whatever I command you. No longer do I call you servants, for a servant does not know what his master is doing; but I have called you friends
Live Forgive quick, love long
Unforgiveness binds up
Love releases
Matt 6:14- For if you forgive men when they sin against you, your heavenly Father will also forgive you.
1 Cor 13:1 If I speak in the tongues of men and of angels, but have not love, I am only a resounding gong or a clanging cymbal.
Rom 5:5 And hope does not disappoint us, because God has poured out his love into our hearts by the Holy Spirit, whom he has given us.
1 Cor 13:13 And now these three remain: faith, hope and love. But the greatest of these is love.
Live "God's Word settles it"
What God says on the subject.
Daily-first
2 Tim 3:16-17 All Scripture is inspired by God and is useful to teach us what is true and to make us realize what is wrong in our lives. It corrects us when we are wrong and teaches us to do what is right. God uses it to prepare and equip his people to do every good work
.Ps 119:105 Your word is a lamp to my feet and a light for my path.
Col 3:16 Let the word of Christ dwell in you richly as you teach and admonish one another with all wisdom,
Heb 4:12 For the word of God is living and active
Live Filled with the Spirit
Eph 5:18 be continually being filled with the Spirit.
Lam 3:22- His mercies fail not. They are new every morning; Great is Your faithfulness.
Ps 143:10 Teach me to do your will, for you are my God; may your good Spirit lead me on level ground.
Ps 16:11 You have made known to me the path of life; you will fill me with joy in your presence each day,with eternal pleasures at your right hand
Live Giving freely
Your life
Your time – testimony
Finances
Matt 10:8 Freely you have received, freely give.
2 Cor 9:12 This service that you perform is not only supplying the needs of God's people but is also overflowing in many expressions of thanks to God.
Luke 6:38 Give, and it will be given to you. A good measure, pressed down, shaken together and running over, will be poured into your lap. For with the measure you use, it will be measured to you."
Live WWJD
Word and deed
Act – feel – say
Matt 5:13-14 "You are the salt of the earth…You are the light of Acts 22:15 You will be his witness to all men of what you have seen and heard.
Acts 1:8
But you will receive power when the Holy Spirit comes on you; and you will be my witnesses in Jerusalem, and in all Judea and Samaria, and to the ends of the earth."
Do everything for the glory of God
Matt 5:16 Let your light so shine before men, that they may see your good works and glorify your Father in heaven
Eph 6:7-8 Serve wholeheartedly, as if you were serving the Lord, not men, 8 because you know that the Lord will reward everyone for whatever good he does,
Ps 145:1-2 I will exalt you, my God the King; I will praise your name for ever and ever. Every day I will praise you and extol your name for ever and ever.
1 Sam 12:24 But be sure to fear the LORD and serve him faithfully with all your heart;
Matt 6:24 You cannot serve both God and Money.
How to live as a witness
Live thinking and speaking life
Live as if everyone's watching
Live Faith as a "lifestyle"
Live God's way, the only way
Live seeing yourself as God sees you
Live forgiving quick, loving long
Live God's Word settles it
Live Filled with the Spirit
Live giving freely
Live WWJD
Live doing everything for the glory of God
Your witness
Esther 4:14
And who knows but that you have been called to your destiny for your life for such a time as this?"